Product Information
Faster, smoother, strengthened Wi-Fi. No longer lose internet connection when moving around the home. Eliminating dead spots, allowing you to effortlessly connect anywhere in your home.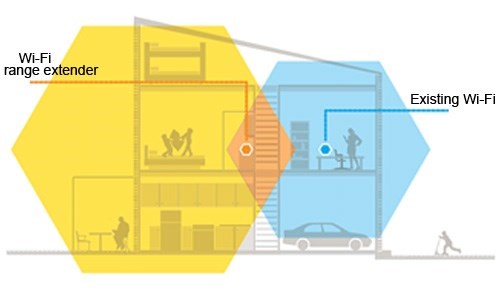 Increased Wi-Fi range and strength
Easily improve your current Wi-Fi's range and strength throughout your home by introducing this small, simple to install range extender. Have the freedom to move around your home and connect to the internet in rooms you couldn't before. With the range extender strengthening your connection there's no need to fear a loss of connection when you move around, making this a great product for smart phones and tablets.
Compatibility
The Netgear WN3000RP Universal WiFi Range Extender is universal, making it compatible with any wireless b/g/n router or gateway from NETGEAR and other brands. The small, discreet design of the range extender means you can plug it in to the room of your choice with no unsightly wires or boxes.
You can also connect a wired device using the fast Ethernet port. This is ideal for a games console, small TV or streaming player to your Wi-Fi network.
Installation
There are no discs included for installation, it can all be done through a browser, making it super easy to get connected on all your devices. Push 'N' Connect using Wi-Fi protected set up connects your computer and/or router to the range extender quickly and securely.
With smart LED indicators on the front of the range extender you can easily locate the best spot in your home to achieve optimum coverage.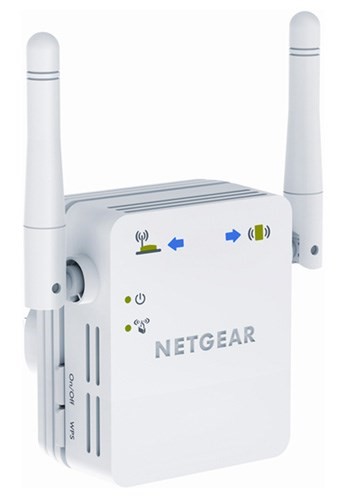 Features:
Extends your Wi-Fi coverage
Keep your current Wi-Fi equipment
Universal compatibility
Helps to eliminate dead zones
Freedom to move around and stay connected
Stronger Wi-Fi for mobile devices
Small and easy to install
Also provides new Wi-Fi for 1 wired device
Wi-Fi technology 800.11n
N300 Range
Wi-Fi band 2.4GHz