Why choose Laptops Direct?
Our expert team are always on hand to help you find the best computers or laptops for schools, colleges and universities. By understanding your course's full demands, we can pair you with the perfect piece of kit. And, as an ISO registered business, we offer post-sales advice and installation services to quickly and easily set up your devices.

If you work in the education sector or wish to learn more about our volume discounts, call our friendly Education Team on 0844 412 4552. Together, we'll help you to find the right products for the right price.
Customer testimonials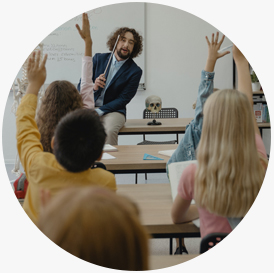 Chris Wordie, East Ward Community Primary School
'I have been extremely impressed with Laptops Direct and they always provide the best IT provision at the best price for our school. Any queries are answered immediately by our account manager and I will continue to buy my school IT hardware from them'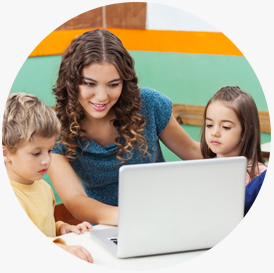 Sarah Sharpe, Rawthorpe Junior School
'Laptops direct are a fantastic company to deal with. Nothing is too much trouble for our dedicated accounts manager. Quotes are always provided promptly and any special requests adhered to and deliveries are always received quickly with excellent after sales care. I can't recommend them enough!'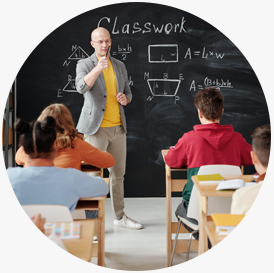 Andrew Burwood, Gravesend Grammar School
'It's almost not worth shopping around when the prices are this good and I am constantly surprised with how quick the delivery is'
Did you know...
We're part of Microsoft's Winability programme
Discover various funding options and give your students access to affordable, state-of-the-art technology.
We support Microsoft's Shape The Future and Turn IT On schemes
Give your students a platform that grows with them. Shape The Future offers schools affordable devices with Windows 10 and Microsoft 365.Check if your school qualifies for Eligibility now! Turn IT On delivers tech for administrators, teachers, and students. These devices support all age groups, abilities and programmes.
We offer an IT recycling
scheme
This means, we'll:
Collect your hardware (10+ units, UK mainland only)
Destroy existing data with certified White Canyon software
Repair, refurbish and recycle tech
Pay you for unwanted devices (within 45 days of collection)
Send you a certificate
For more advice
Call 0844 412 4552 or email your shopping list to education@buyitdirect.co.uk for our best quote.
Meet our top tech partners