Product Information
Intense power, precision and overall performance, combined with a beautifully detailed Full HD display, the Optimus VIII BD15 S gaming laptop from PC Specialist provides the tools you need to conquer in every battle. Leave your opponents behind and always take the advantage.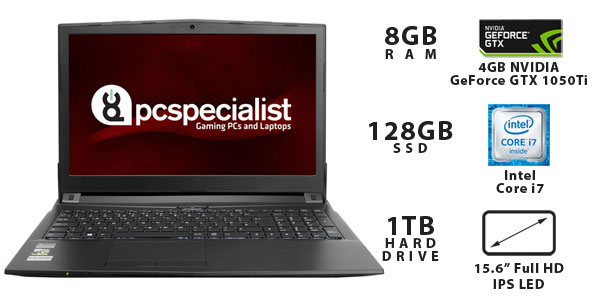 READY FOR BATTLE
Ready to take you into battle, the Optimus VIII BD15 S ensures you'll always have the upper hand, delivering victory thanks to its extreme performance.
Graphics delivered by a 4GB NVIDIA GeForce GTX 1050Ti graphics card are super-smooth, giving your games, photos, movies and much more the visuals they deserve. Even the fastest gameplays are displayed with brilliant detail and are ultra-responsive. Combined with an Intel Core i7 processor, the Optimus VIII BD15 S is brilliantly quick. Spend less time waiting and more time gaming.
8GB Kingston HyperX RAM helps programmes load efficiently, giving you quicker loading times for even the biggest programmes and making multitasking a breeze.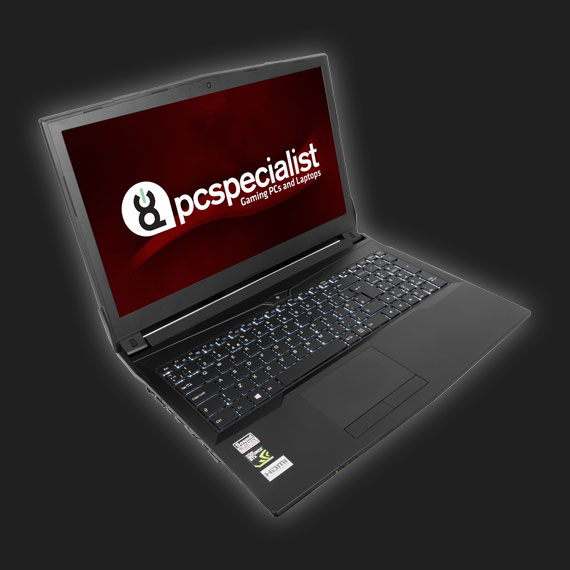 STORE MORE
The Optimus VIII BD15 S provides more than enough room to store your files, achievements and games, with plenty of space left over. With a 1TB hard drive and 128GB SSD, your files are securely stored with quick and easy access.
ENHANCED GAMING
Featuring a 15.6" Full HD IPS LED display, the Optimus VIII BD15 S is extremely comfortable to use. Providing a high level of detail, showing even the smallest features in games and more, every task is made enjoyable.
SoundBlaster Cinema 3 audio gives you powerful sounds to help put you in the centre of the action.
The backlit keyboard is ideal for lower light situations, helping you get into the game. White LEDs illuminate each key to offer more precise accuracy, so there's less chance of hitting the wrong key as you game through the night.
With USB 2.0 and 3.0 ports, you can expand your kit by adding mice, joysticks and more while the HMDI port provides a quick and easy option for gaming on the big screen.