Product Information
THIN, AND REALLY LIGHT
This affordable 14 inch notebook features a thin, lightweight design along with an impressive 12 hour battery life that's perfect for everyday productivity on the go! Measuring in at just 17.9 mm and a mere 1.6Kg, the Acer Aspire One Cloudbook fits perfectly into any shoulder bag without ever weighing you down.
PORTABLE PERFORMER
Powered by an Intel Celeron processor and 2GB of RAM, the cloudbook delivers all the speed you need to get things done. It comes with a 32GB SSD so you can enjoy faster boot up times and quicker file loads compared with conventional Hard Disk Drives. If you require more storage space then there's the option to store your content on the Microsoft OneDrive if necessary.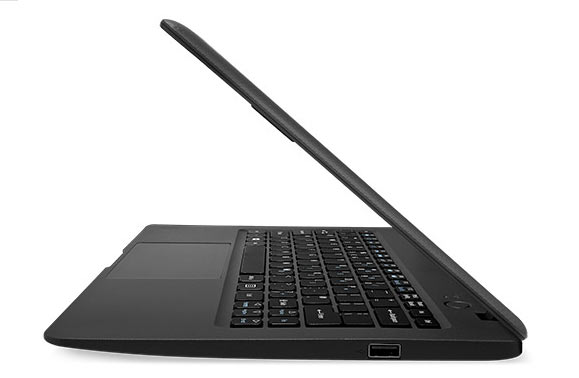 WINDOWS 10
Loaded with Windows 10, the Acer Aspire One Cloudbook delivers a familiar and easy-to-use experience that will make you feel like an expert in no time at all. It offers access to all you favourite apps, improved navigation and comes with built-in security features to help keep you safe. It's fitted with Cortana too, which learns what's important to you and retrieves relevant updates when needed.
A1 Refurbished Grading
Products as good as new
Often just opened and returned with zero use
What's In The Box