CCTV BUYING GUIDE
CCTV BUYING GUIDE
Investing in a CCTV system can be quite daunting as there is a lot to consider. Whether you're purchasing a kit to protect your home or business, you want to be safe in the knowledge that you've chosen a set-up that best suits your needs.
We've created a guide to help you understand the differences between the various CCTV systems available and to help you feel more confident in your purchase.
If you need any further assistance, please do not hesitate to contact us on 0871 244 0934.
THE BENEFITS CCTV CAN OFFER

Reduce Crime Rate
Up to 70% reduction for peace of mind

Complete coverage
Monitor your property 24 hours a day with constant recording

Capture every angle
View several angles of your property simultaneously

Deter thieves
Visible cameras can put potential thieves off

Monitor Valuables
Monitor precious targets such as your car or business stock

Protect your business
Monitor staff arrival times, breaks and time away from their desks

Monitor Doors
Who's visiting when you're not there, delivery men, tradesmen, intruders?

Safety
CCTV set up can make some feel more at ease in their own home

Stay alert
Some kits provide instant alerts to your phone or smart device

Prosecution
Visual evidence strengthens your case when it comes to legal matters
CAMERA TYPE
There are a variety of camera models available and with all the different features they have to offer it can be hard to decide which type best suits your requirements.
GENERAL OR BOX CCTV CAMERAS
These cameras tend to be insight but out of reach. People will know they are there yet they won't know exactly how far the camera can see or what angles, a good choice for deterring thieves. They are usually feature-rich and a more affordable choice. These cameras are best installed on high ceilings, tall exterior walls and places out of reach, as they can be easily tampered with if reached.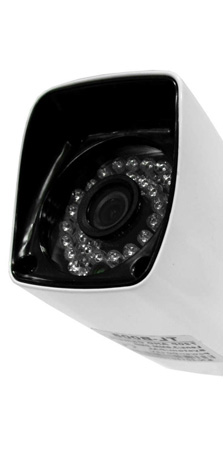 RESOLUTION
Resolution is an important factor to consider. Higher resolution captures more detail. How detailed do you need your footage to be? If simply recording motion a lower spec and more affordable camera will suffice, however if recording to protect valuable items you will benefit from higher resolution, as in the event of theft or crime you will be able to identify details such as faces and number plates.
It is important to remember when choosing your camera resolution it must match up with your DVR or NVR's recording resolution. High resolution cameras are not compatible with low resolution DVR and NVR's.
WHAT IS A DVR AND NVR?
Both are video recording devices which run 24 hours a day recording all the footage your cameras capture.
Digital video recorder (DVR)
Digital video recorders are used with analogue CCTV. The cameras are wired in to the digital video recording device.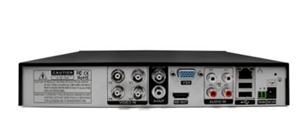 Network video recorder (NVR)
Network video recorders are used with IP CCTV. The cameras send footage via your home network and do not need to be wired into the network video recording device. However the cameras and NVR do need to be connected to your home router.

DO I NEED A DVR/NVR?
Some people think a PC can be used over DVR or NVR, we would not recommend this. A video recording device records footage 24 hours a day, 365 days a year, sending footage to the hard drive. A computer is designed to run intermittently with relatively long rest periods, what if you missed an important section of footage?
In the case of a break in often a computer is a prime target, and you would instantly lose your recordings if the computer was stolen, where as a video recording device can be set up in a secure or discreet location.
The video recording device is specially designed to handle the large processing power video data takes up, where as a computer may experience performance issues. Software and capture card equipment required for CCTV on a computer can also be very costly.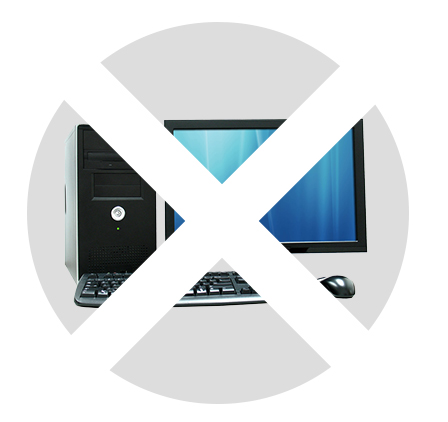 DVR/NVR BENEFITS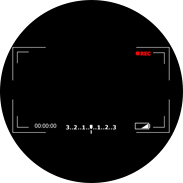 Continuous Recording
The recording device continuously records and when the hard drive is full it will go back to the beginning and record over the earliest footage.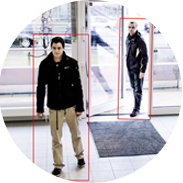 Motion Sensing
For more efficient recording motion sensor recording can be set up, recording only when the cameras senses movement.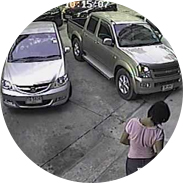 Scheduled Recording
You can specify what type of recording takes place at various times throughout the day and on particular days of the week.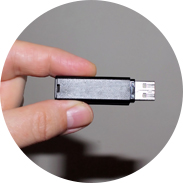 Accessible
Recordings are stored on a hard drive, making them easily accessible. Transferring footage via USB can be easily achieved to share or backup recordings.
WHAT SIZE HARD DRIVE DO I NEED?
Storage requirements vary per customer, there are a few factors you need to consider before selecting your hard drive size.
How many days footage do you need?
When the hard drive is full recordings will begin to overwrite the earliest footage.
How many cameras are you setting up?
The more cameras you set up the less recording time capacity you will have.
What quality footage do you need?
The higher the quality reduces the hard drives recording time.
Some of our CCTV kits have pre-installed hard drives to make it easier for you, others have the option for you to choose your hard drive size to suit your needs. Many recording devices also have the capability of expanding storage space if you find you require more.
As each CCTV kit is different for each customer's requirements it is hard to generalise how long a hard drive size can record for. Here are some examples to give you an overview of hard drive capabilities when recording is set to motion detection.
Analogue CCTV with 2 cameras & a DVR with 500GB hard drive – allows for 30 days worth of footage.
IP CCTV with 4 cameras & an NVR with 1TB hard drive – allows for 48 days worth of footage.
IP CCTV with 8 cameras & an NVR with 2TB hard drive – allows for 48 days worth of footage.
THINGS TO CONSIDER
If you need any further assistance, please do not hesitate to contact us on 0871 244 0934