Product Information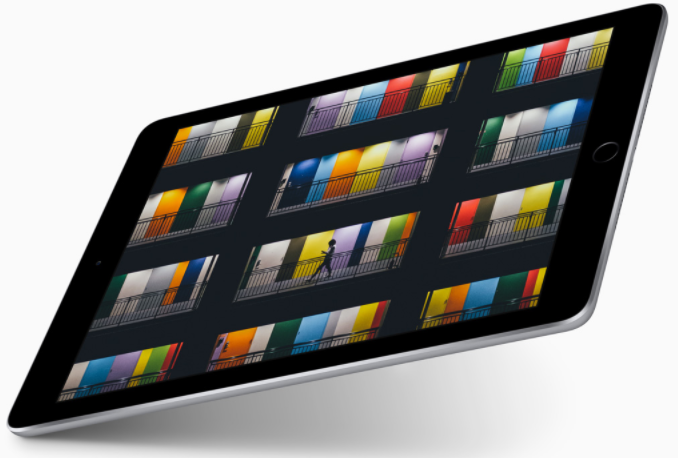 Stunning Retina display
Whether you're enjoying photos, shopping or building a presentation, the vivid 9.7-inch Retina display has the detail and size to really bring them to life.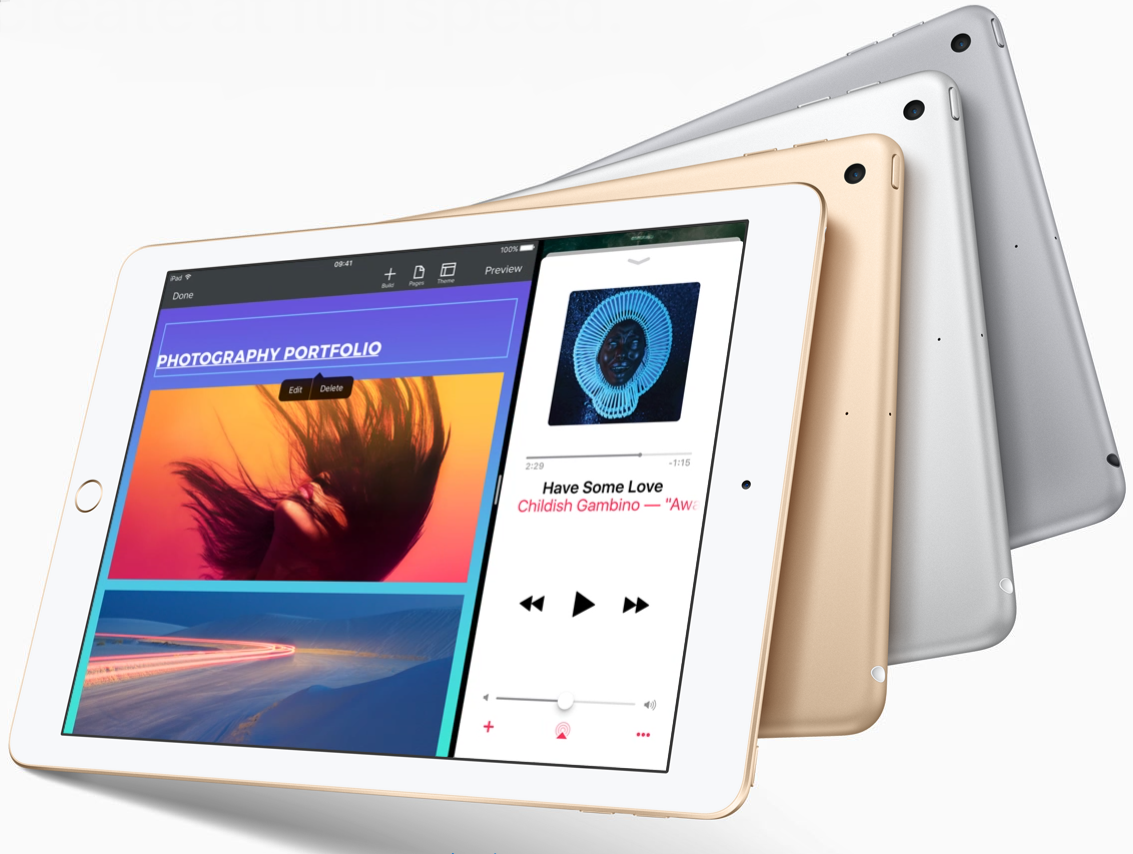 Fast, fluid performance
The 64-bit A9 chip delivers performance that makes every app feel fast and fluid. Explore rich learning apps, play graphics-intensive games, or even use two apps at once. All while enjoying up to 10 hours of battery life.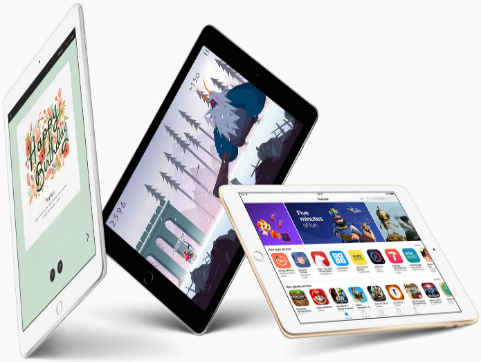 Apps for everything
Every iPad app has been designed specifically for the power and scale of iPad. And with so many great iPad apps in the App Store, there's sure to be an app for whatever you love to do











Gorgeous images
Browse photos. Watch videos. Explore internet shopping. Or work on a presentation – all in high quality. Your Apple iPad features a Retina display for beautiful images that crackle with detail and life.
Shoot great photos or record special moments in Full HD 1080p video using the 8 megapixel rear camera. You've got Photos and iMovie for on-board editing – or download a media editing app from the App Store. A front-facing FaceTime HD camera makes selfies and video calls effortless.
Fast and intuitive
Using your iPad is fast and fluid. Whether you're getting busy with apps, playing high-octane games or multitasking, it gives you the speed you want from a 64-bit A9 processor.
With iOS, you can do more, safely and smoothly. Work on one app while playing or communicating using another. Send messages with Siri, and back files up automatically to iCloud for access anywhere. Up to 10 hours of battery life should keep you going all day long.
AC WiFi
Stay connected with iPad. With AC WiFi, web access is super-fast and stable whenever you're in a WiFi hotpsot. The App Store is readily available for you to discover thousands of great apps to customise your iPad and make what you want to do simpler.
Touch ID and access across your devices
There's no better password than your fingerprint – it's individual to you, and you've always got it on hand. Unlock your iPad with Touch ID – it works instantly and keeps your private data more secure. And it works with Apple Pay so you can make purchases from apps or websites.
Seamless Apple device integration makes life more convenient and productive. Start working on your iPad, then carry on using your iPhone while you're on the go. You can copy files and information from your iPad, and paste them onto a nearby Mac. And there's AirDrop – making wireless file sharing between devices easy.
Take your iPad anywhere
Made to be tough with an aluminium unibody design, your iPad is still light and exceptionally thin at 7.5 mm. Carry it confidently with its solid, reliable feel.
This 9.7 inch Apple iPad in Space Grey is packed with great features. It's got everything you need for speedy performance, thanks to an A9 processor and the latest version of iOS. This model offers spectacular on-screen detail too, with a stunning Retina display, making it perfect for watching movies. Plus, the 10 hour battery life gives you the freedom to take your iPad anywhere, and the 32GB of storage means you can download the equivalent of 800 apps. Boasting an 8 megapixel camera, it's also ideal for capturing precious memories. And with the Touch ID feature, your iPad uses fingerprint recognition tech to make sure only you can log in, keeping all your files secure.
Screen - 9.7 Inch
Processor - Apple A9
Battery Life - 10 hours
3G Enabled - No
Hard Drive - 32 GB
Warranty - 1 year warranty