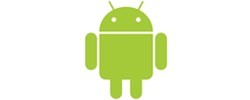 Android OS Smartphones
Life is sweet with Android. With Android you have full control and unmatched customisation. Place widgets and apps almost anywhere and make your phone fit around you and your life. Android devices come in a range of shapes and sizes and are available from a variety of manufacturers with various price tags.
Over 900 million devices activated and over 975 thousand apps; join the party!